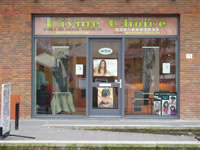 Divine choice Kapsalon is the most modern and well-equipped Saloon with the latest in the fashion and beauty industry offering the best of services and facilities to all its customers. It is located in the Southeastern part of Amsterdam.

The Salon is operated and serviced by a team of qualified and experienced beauticians who are up to date with the latest trends in the industry and participate in regular fashion and beauty seminars and training programs to upgrade their skills. Divine choice salon is one of the most reliable place in the city for beauty treatments.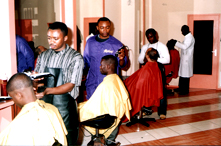 Our Services

To be beautiful/Handsome is the secret desire of every person and with a salon like Divine Choice Kapsolon it doesn't require much effort. We pamper you from head to toe so that when you finally look in the mirror, you see a real beauty of you. We have a stunning range of services that also includes comfort, relaxation and refreshments. Our Services include:
Hair Treatments: - Hair loss, rashes and broken hair are the most common problems many people face, and as a permanent remedy, Divine Choice Salon offers special hair treatments that can help you have a lasting solution.

Advice & Counseling: - With Divine Choice, we can help you reveal your beauty and help you maintain it through simple beauty routines. We can advice you with the best and appropriate way that you can maintain your hair and beauty.

Training Programs: - we also provide training programs to people who are interested in joining the beauty and fashion industry.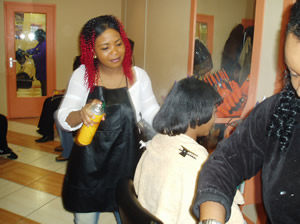 Other Services include:
» Blow Drying
» Bonding
» Braiding
» Colour
» Corn Rolls and Weaving
» Exclusive Cosmetica
» Hair Cutting
» Party Styles
» Relaxing
» Steaming and Tonging
» Massage
» Medicure and Pedicure