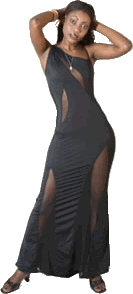 To be beautiful/Handsome is the secret desire of every person and with a salon like Divine Choice Kapsolon it doesn't require much effort. We pamper you from head to toe so that when you finally look in the mirror, you see a real beauty of you. We have a stunning range of services that also includes comfort, relaxation and refreshments. Our Services include:
Hair Treatments: - Hair loss, rashes and broken hair are the most common problems many people face, and as a permanent remedy, Divine Choice Salon offers special hair treatments that can help you have a lasting solution.

Advice & Counseling: - With Divine Choice, we can help you reveal your beauty and help you maintain it through simple beauty routines. We can advice you with the best and appropriate way that you can maintain your hair and beauty.

Training Programs: - we also provide training programs to people who are interested in joining the beauty and fashion industry.